? Safe Casinos in New Zealand - How To Spot Them?
With hundreds and thousands of online casinos on the internet, you are spoilt for choice.
However, not every casino is a winner.
Some are amongst the best in the business; the most trusted and secure casinos around.
There are also far shadier casinos, a few rotten eggs, and some totally untrustworthy sites.
How are you to know the good casinos from the bad ones?
Fortunately, there are tell-tale signs aplenty to keep your eyes out for. Let's look at some of them…
? Online Casinos That Are Legit & Payout Fast
Casino
Bonus
PROS/CONS
Visit Casinos
❌ Rogue Casinos - AVOID AT ALL COSTS
Putting your money here will guarantee that you'll never see it again. These sites might appear like they are legit, but getting any money out of these is impossible.
Casino
Company Name
License
WHY THEY SUCK
ROGUE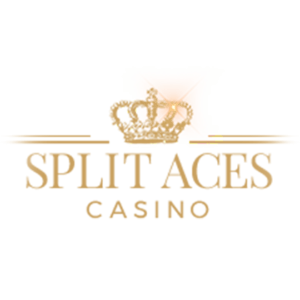 ALPHA Interactive Solutions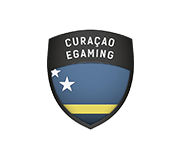 No. 1668/JAZ
0% Payout Rate On Player Withdrawals
Unfair Terms & Conditions
Rigged Games
✅ The Most Important Aspects Found in Safe Casinos
The very best and safest online casinos will generally all feature the same security hallmarks.
Important pillars or traits to keep an eye out for include licenses, verification by third parties, seals or approval, RNG certification and fair RTP rates, proper KYC processes, and responsible gambling tools.
What does this all mean? We're glad you asked – allow us to explain…
✅ Safe Casinos Are Always Licensed
Let us begin by looking for the most fundamental aspect of safety and security at online casinos – the license.
A certified authority will license all top online casinos.
These are many types of licenses – some more ideal than others.
Any license is, in effect, better than no license, but with thousands of casinos to choose from, you can certainly afford to be picky about where your casino is licensed out of.
We'll look more at the individual licensing authorities in a few moments.
✅ Tested and Verified by Third Parties
Safe casinos will always be tested and verified by third parties.
This may involve companies such as TST (Technical Systems Testing) or iTech Labs running the rule over a casino.
Alternatively, several other third parties may test and validate a site.
As long as a casino is tested by established third party regulators and independent auditors, it is likely to be safer than most.
✅ Seals of Approval and Certifications
There is another type of certification you can look for, too.
Third-party affiliate websites such as Casino Meister (and many others) regularly give their seal of approvals to casinos they have examined.
They may provide unbiased and fair reviews and certifications.
These groups may also bestow fair play and security awards upon the most trusted casinos.
✅ RNG-Certified and Independently Verified Games
The safest online casinos will also carry the fairest games. They will have their RTP (return to player) rates, and payout percentages checked and verified.
Never play a game which has an RTP of lower than 90%; in fact, most should be above 94%.
Each game will have been tested to ensure that it is fair.
Moreover, safe casinos will likely offer games from a variety of providers, with slots of all sorts of volatility levels found across the board to ensure that there is something for everyone.
Independent auditors and regulars will also verify these games.
If you are playing at a cryptocurrency casino, the Provably Fair hallmark is something to keep an eye out for.
✅ Fast (but Safe) Account Verification and KYC Process
The KYC (know your customer) process is a standard procedure at the safest casinos.
You can quickly clear this hurdle by submitting documents which prove your identity and address, as well as providing a proof of payment.
The basic purpose of the KYC system is to protect against money laundering, underage gambling and identity fraud.
Any safe casino will make this process fast and as non-invasive as possible. In casinos which are licensed by the most reputable authorities, the KYC process is mandatory.
✅ Responsible Gaming Is Taken Seriously
Casinos licensed by the leading gambling authorities will also ensure that responsible gambling policies are in place.
Amongst the things that you are going to want to keep an eye out for are fair terms and conditions on promotions, as well as the right to opt-out of promos.
Casinos will also have reasonable withdrawal limits.
Speaking of limits; it is the responsibility of any safe casino to provide responsible gaming tools such as deposit, wager and loss limits.
You can also expect to be able to set limits on the amount of time you play, and trigger cool-down or self-exclusion periods if gambling becomes too much of a burden.
Finally, the most reputable and safe online casinos will also be affiliated with problem gambling platforms such as GamCare, Gamblers Anonymous and others.
Again, this is mandatory for casinos licensed out by the best and most reputable gambling authorities.
A Word on the Most Legitimate Casino Licensing Authorities
Throughout this article, we have alluded to some licensing authorities being better than others. How does that work?
Ultimately, there are a few licensing jurisdictions (such as Curacao), which are happy to hand out licenses to anybody who pays the necessary fee.
However, licensing authorities such as this merely offer licenses and have little to no regulation for their licensees to follow.
By contrast, licensing authorities based out of more reputable jurisdictions, such as Malta, and the United Kingdom come with far more regulations.
To obtain an MGA or UKGC license, an operator is going to need to jump through hoops and provide all the regulation listed in this article. Moreover, they are going to have to maintain those high standards, or they will have their license rescinded – and this has happened to one or two casino sites.
The days when an operator can snap up a license from a single authority are waning, though. Over the last few years, there has been a significant shift, as each country seeks to enforce its own gambling licenses on operators.
These come with a variety of restrictions and regulations which every operator wishing to cater to that country's population must adhere to.
What an operator can offer players in one country, may differ wildly from the services they can provide players in another.
The downside to losing the sweeping one-size-fits-all licenses is that you are limited in terms of the number of casinos you can play at.
For instance, the most prominent sites are not likely to apply for licenses in countries with small gambling populations.
However, the positive part of this change is that by playing at a casino which is licensed in your country, you can rest assured that the casino is adhering to your national gambling laws.
This makes the casinos fully legal and deemed safe and secure by your nation's licensing authority.