??Live Dealer Roulette in New Zealand
Live roulette is one of the most popular online casino games in the world. It's no different in New Zealand. Of course, pokies are many Kiwis game of choice.
However, live roulette offers a classic casino experience that you won't get outside of a land-based casino.
With HD cameras from many developers giving multiple angles to watch the action, you can really feel the suspense as the ball clatters around the table each round.
On top of that, live casino providers have been tinkering with and upgrading the original 16th century roulette design.
Games like Lightning or Quantum Roulette offer a high-octane thrill with massive prize multipliers just like the top pokies games.
So, what are you waiting for? Let's find you a great (and safe) online casino to play live roulette from New Zealand.
? New Zealand's Favourite Live Roulette Sites
Casino
Bonus Info
Pros/Cons
Visit Casino
❓ How Are Live Dealer Roulette Tables Different From Each Other?
Not all live roulette tables are created equal. Below we'll touch on the main differentiators that you should be aware and take into account when deciding on which live roulette site you should join.
Types Of Roulette
The two main types of roulette are European and American. American wheels have two zeros, while European wheels have one.
If the ball hits a zero, all bets except those on zero itself are lost. That's why having an extra zero gives the house a bigger edge.
That's something you don't want, so you should avoid American roulette wheels where possible.
French roulette tables are basically European, but with an extra rule that lets you get half your bet back if the ball hits the zero.
That adds to your edge quite a bit, so French wheels are worth looking at.
Other than that, you've got crazy roulette variants with massive multipliers from Evolution and Playtech.
Lighting Roulette and Quantum Roulette, respectively.
Other tables will simply differ by their visual aspects.
Some suppliers opt for green screen backgrounds and others use one giant hall filled with casino tables.
The top-tier suppliers have custom built studios for each one of their tables.
Stream Quality
Most developers nowadays have HD cameras for a super-crisp live roulette stream.
The top-tier roulette tables might even have 4K, if you've got a shiny monitor hooked up that can use it.
The best developers will also have multiple camera angles that automatically switch to follow the ball round the table.
This is a thrilling addition and adds a lot to the experience.
The Croupiers
If you were expecting to hear any Kiwi accents shuttling the ball round the table at your online live casino, you'll be disappointed.
Due to the uncertain nature of the market, there aren't any Kiwi live casino suppliers.
However, that doesn't mean the best developers don't have fantastic croupiers.
The top developers hire croupiers with a great standard of English as well as professionalism and energy by the bucket load.
You can often tell they genuinely love the game of roulette.
Some developers may hire less enthusiastic live croupiers, or those with thicker accents, but the live roulette experience can still be just as fun.
You can also get live roulette with croupiers speaking a whole bunch of languages.
These include Italian, German, Greek, Turkish and many more.
This can offer a little taste of home for Kiwis who have emigrated here!
Betting Limits
Bet limits on live roulette start at around AU$0.10 on the special edition tables like Lightning or Quantum Roulette.
The maximum bets you'll find at an NZ online roulette casino is about AU$5,000 or so per spin as the max bet on VIP tables.
This goes even higher at Bitcoin or Cryptocurrency sites, as 1BTC is worth hundreds or thousands of AU$ at any one time.
You might find limits of AU$20,000 or more per spin at these sites. Just be careful to only gamble to your own budget!
Mobile User Experience
Your live roulette experience on mobile depends more on the developer than the casino.
The top developers know that not just Kiwis, but gamblers all over the world, want to play online casino games on mobile.
To this end the best developers, like Playtech, Pragmatic Play or Evolution Gaming, put in a lot of effort to make their mobile play as smooth as possible.
Betting in roulette can already be quite complicated, so if you've got a smaller screen for your mobile – things can get a little tricky.
The top developers have thought of innovative ways around this including pinch-zoom or full screen betting tables during bets.
Otherwise you'll still get the same multiple-HD-camera set up that you would get on your desktop or laptop pc. Easy!
? Our Favourite Live Roulette Tables
Outside of generic roulette the live dealer casino industry has also seen a fair bit of innovation.
Below you'll find some of our favourite live dealer roulette tables from developers that couldn't stand being ordinary.
Lightning Roulette
Lighting Roulette is the original live roulette upgrade from Evolution Gaming.
Despite only coming out a few years ago, it's now rapidly approaching iconic status and is one of the most popular live casino games out there.
Lightning Roulette adds a cool art deco theme and massive multipliers to the live roulette mix.
These 'Lightning' bonuses add one to three multipliers of anywhere between 50x and 500x to random straight up numbers each round.
To pay for the huge win potential however, the base games estimated Return-to-Player is reduced by about 15%. That's quite a big hit.
Still, the attraction of massive wins and the exciting effects and theme should keep most players interested.
Quantum Roulette
Hot on the heels of Evolution's success with the Lightning series of games, Playtech developed their own Quantum Series.
This is essentially the same as Lightning Roulette except with a different visual theme and style.
Evolution went a bit retro, with steampunk style outfits for the dealers – but Playtech has gone full on sci-fi with Quantum Roulette.
We must say, the studio does look excellent and the bonuses are great too.
Once again though, these 500x prizes do mean normal wins pay slightly less. That's the price you pay for big win potential, however.
Double Ball Roulette
An earlier innovation from Evolution Gaming, which was picked up by nearly all live roulette developers.
Live Double Ball Roulette first debuted back in 2016. As you might expect from the name, it adds an extra ball to the live roulette equation.
Inside Bets, i.e. straight up bets, only need one of the balls to hit them to count as a win.
This doubles your chances of a win and could double your payout too if you hit two winners.
However, outside bets, like black/red or odd/even need both balls to hit the same to get a win.
These bets are traditionally easier to win but are harder with two balls.
As usual with new live casino developments, there's a trade-off.
Casinos want to give you new ways to win, without destroying their chances of taking your money at the same time.
Overall though, Double Ball roulette adds extra thrill to the classic format and is definitely worth checking out!
Most Popular Live Roulette Software Providers
We've already established that live online casinos don't make their own live dealer tables.
This is done by third party software companies that create studios and offer casinos to integrate with them in return for a share of revenues.
Below we've compiled a list of the most popular live dealer roulette studios.
Evolution Gaming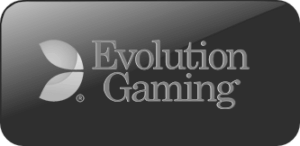 The undisputed king of the live casino arena is Evolution Gaming, and they made their name with roulette and blackjack.
That means they're still at the top of the live roulette tree today. They have more tables than anyone else.
More variants, including Double Ball, Lightning, Immersive and Auto Roulette tables.
They have the most professional and friendly croupiers, in a huge variety of languages, and their mobile roulette is second to none.
In short, Evolution has more of everything an Kiwi could want from their live roulette session. Check them out today!
NetEnt Live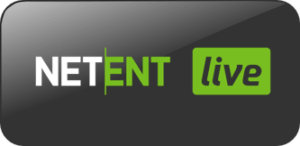 This Swedish company is responsible for some of the world's biggest pokies games, but also live casino too.
They take the unusual tactic of having a green screen background for their games rather than a dedicated physical studio.
Still, that doesn't stop their live roulette games from being fun.
They include a good range of bet limits, a fair few different languages and titles like auto or double ball roulette.
In 2020, Evolution actually bought out NetEnt in a several billion-dollar deal. So, what this means for the future of NetEnt's live casino offering is uncertain.
For the moment though, you can still enjoy their above-average live casino games at many of our recommended Kiwi-facing online casinos.
Lucky Streak
PlayTech
This Israeli company is one of the oldest online casino developers out there, with experience making almost any kind of online casino title. Live casino is no exception.
PlayTech take constant steps to keep up with, and sometimes dip ahead of, Evolution.
For example, they now have their own equivalent to Lightning Roulette – Quantum Roulette.
They even have a live roulette title based around their hit Age of Gods jackpot pokies series.
It features a great green-screen Mt. Olympus style set, with croupiers in togas and everything.
With dozens of normal roulette tables, and some special varieties, Playtech are always snapping at Evo's heels.
However, they like being the exclusive live casino supplier of any individual casino – so you may not always find the best variety at Playtech powered live casinos.
Lucky Streak
Lucky Streak roulette tables are not always live in the same manner as most other live roulette developers.
Only a few of their roulette tables actually have live croupiers – the rest are simply static shots of auto-operated roulette tables.
This is OK and should work for some.
However, we personally prefer real-life croupiers you can talk to and share your roulette experiences with.
One thing they do have going for them at Lucky Streak is the massive bet limits of $AU15,000 or more on most of their tables.
That's limits you'll only usually find at the highest VIP tables of other developers.
Vivo Gaming
ViVo Gaming's tables are middling in quality, with good streams that have multiple camera angles.
However, their studios can generally look a little shabby and rundown in places.
On the other hand, they have friendly and excitable dealers who speak tonnes of languages.
There's literally croupiers speaking any one of 20+ different languages available at some times of the day – so that could appeal to you.
ViVo Roulette also lets you tip your dealer at any time, and they have Double Ball and Auto Roulette options too. Easy!
Authentic Gaming
Authentic Gaming don't do normal live roulette either.
Arguably they do the most live roulette of any developer – because a lot of their games are live-streamed roulette wheels from actual casino floors all over the world.
These include prestigious and storied casinos like Asper's Casino in London, UK, or the glorious St. Vincent Casino in the Italian Alps.
These roulette tables might not be as interactive or polished as some of the biggest developers, but they have an unbeatable live casino floor atmosphere that you won't get anywhere else.
Ezugi
Ezugi is a solid mid-tier live roulette developer, who have been around for quite a while.
They're always worth checking out if you find them at one of our reccomended Kiwi online casinos.
On the plus side, you can tip the dealer at anytime (a surefire way to spark a convo) and there's a real casino-floor atmosphere as all Ezugi's tables are in one giant room.
The croupiers at Ezugi wheels also tend to be female with more revealing attire than with most developers – which may appeal to you or not.
On the other hand, Ezugi's stream quality is not quite as crisp as Evo or Playtech – and the croupiers can sometimes seem tired or unenthusiastic.
Still, for something a little different from your usual, Ezugi tables are definitely worth considering.