??Best Live Dealer Casinos in New Zealand
Let's put it simply. If you don't know about live dealer online casino games yet, you're missing out. Kiwis, and players all over the world, can now enjoy HD-streamed real-life casino action – without ever leaving the house.
There's classic casino action with real cards and real dealers, like live blackjack or baccarat.
There's fast paced real ball live roulette games, with crazy bonus variants.
Recently there's been even higher production value live casino games hit the market, with huge prizes and amazing custom-built studios that test the limits of the casino game format.
We know you love pokies. But, there's never been a better time for Kiwi customers to jump into the exciting world of live casino gaming – and we're here to make sure you find the best site you can.
? Top Live Casino Sites This Month
Casino
Bonus
Hot & Cold
Visit Casino
? What's The Secret Sauce For a Great NZ Live Dealer Casino?
A couple cups of trust and security
Mix in the newest live casino games and some super-efficient banking
Cook up some cool bonuses and promotions
The cherry on top is mobile play, with a decent range of bet limits thrown on for the finish
Well, firstly you need a casino site you can trust. We carefully vet all of our recommended casinos for NZ players, so that you can play securely and safely.
The other two essential ingredients are the latest and greatest live casino games and a quick banking system. Without either one of these, those tasty wins might turn a bit sour.
To finish it all off you want a sprinkling off fair bonuses and promotions, an optimised mobile site for on-the-go play, and a decent range of bet limits for all levels of play.  Easy!
Tier 1 Live Casino Suppliers
The number one supplier any Kiwi should want to see at a live online casino is, undoubtedly, Evolution Gaming.
Although the other global live casino developers have some great games, no-one quite matches Evolution for sheer quality and range.
They have the most different variants of the main games, the most impressive studios, the biggest licenced titles, super VIP tables and much more.
Other suppliers in the S-Tier of live casino gaming include Playtech, NetEnt and Pragmatic Play.
Welcome Bonus For Live Dealer Games
If you're at a casino to play live casino games, you're going to want a bonus that you can use on them. Simple, right?
Well, you'd be surprised how many sites don't offer any kind of welcome bonus for live casino fans.
The reason being, it's generally a fair bit easier to consistently win small amounts on live casino games than it is on pokies.
There are sites that offer live dealer welcome bonuses though, and we've done the digging to find them for you. So, keep an eye out for that.
Flexible Betting Limits
The best live casino sites for Kiwis cater to all kinds of gamblers. Whether you're a $NZD 10 once a month player or a super stakes VIP gambler – there should be a live casino game available for you.
The lowest stakes should start at $NZD 0.10, on special games like party blackjack or Evolution's game shows.
Usually the highest bets will be $NZD 5000 or more per round from some developers. The very top end bet limits come with BTC or cryptocurrency casinos, where you'll see tables with limits that work out as high as $NZD 100,000 or even more.
Game Selection Offered
As well as tier 1 suppliers, you'll want a casino that has the best games from them too – as well as some more niche titles.
For example, your casino may have Evolution Gaming. But does it have the very latest titles like Mega Ball, Crazy Time or Free Bet Blackjack?
Other niche games Kiwi players might want to look out for include Sic Bo, Casino Poker and unique roulette variants like Double, Lightning or Quantum.
Lastly, consider how many tables of each game are on offer. Many games nowadays can have a potentially infinite number of players.
However, not all casinos offer those variants – so you may want to ensure there's enough tables that you won't ever have to wait for a seat.
Mobile Compatibility
I'm sure you've had a time where you've wanted to play some casino games on-the-go. Of course, this is commonplace in today's market.
What you need though is an Kiwi online casino that has a top tier dedicated mobile site. Every aspect should be carefully designed to create seamless mobile experience, from menu navigation to banking to placing your bets.
Some of this will be down to the game developer, and some of it comes from the casino's end. You can be sure we'll point you out good or great mobile design, whenever we see it.
Live Casino Promotions
These are different from welcome bonuses, although they sound similar. You may be familiar with pokies tournaments at online casinos, but live dealer promotions take it to another level.
Imagine playing your standard game of blackjack when BANG – a gold card hits the table. That's anywhere from $NZD10 to $NZD100 or more, depending on the promotion.
These sorts of cool interactive promotions usually take place in a certain time period, on certain days. They are rarer than your standard welcome bonus, but they do exist. We're here to tell you exactly when and where to find them.
Live Dealer Casino Table Suppliers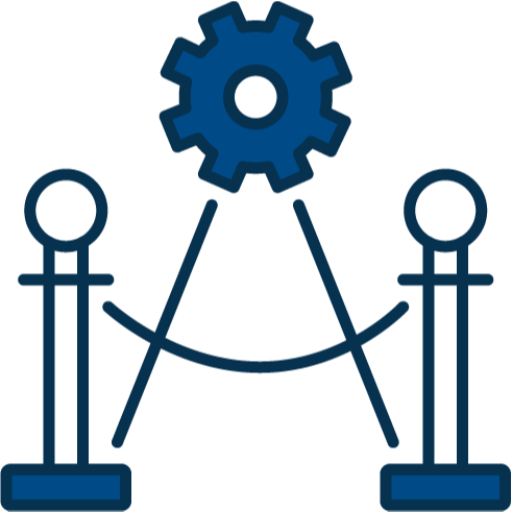 You might think that casinos develop their own games. Even if you know the truth, it is a common misconception.
Instead, there's a whole load of live casino developers out there, who supply games to many dozens (or more) online casinos apiece.
These are just some of the biggest live casino developers that you're likely to see as an Kiwi at online casino.
Evolution Gaming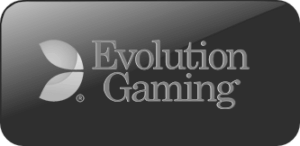 The undisputed top dog of the live casino space. Europe's Evolution Gaming have the best game selection and menu design, as well as the highest stream and studio quality.
They have the absolute best live dealers with the most professional skills, and the most innovative games that you won't see anywhere else.
Literally a hundred plus tables in roulette, blackjack and baccarat. Game shows with incredible effects and massive multipliers. Casino poker games and dice games. Custom branded tables for casinos.
If it exists in the live casino world of the past decade, Evolution either did it first or made their own version soon after.
NetEnt Live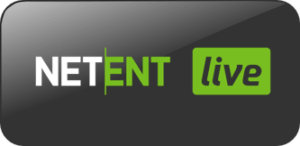 This Swedish developer is unique among live casino suppliers, in that they use a virtual green-screen background in front of live tables and dealers.
You might know them for their internationally famous jackpot pokies games, but they have a mean live casino offering too.
NetEnt doesn't have the biggest range of games. However, they are all highly polished with professional dealers and great stream quality.
Funnily enough, NetEnt were bought out by Evolution Gaming in 2020. So, the future may be a little uncertain. For now though, you can still find their solid live casino games at a few Kiwi online casinos.
Lucky Streak Live
Lucky Streak Live offers roulette, blackjack and baccarat only. They've got decent stream quality, with all their tables streamed from one big room. This can be quite noisy but also gives a real-life casino floor atmosphere to each game.
The most unique aspect of Lucky Strike games is that you can tip the dealer any time.
This is certainly one way to get some interesting and involved conversation going.
The dealers here are professional and friendly, but sometimes have thicker Eastern European accents than at the top developers.
They're also lacking on the mobile front, as only their blackjack games can currently be played on a mobile device.
Ezugi
Ezugi doesn't have the very top tier of live casino streaming or studio quality, but they have some interesting ideas and great little features.
You'll mostly find blackjack, roulette and baccarat as usual. However, Ezugi also offers some unique games like Keno, Indian card game Teen Patti and a few others.
They also offer some live-streamed roulette games from physical casino floors, although with the time difference in New Zealand they might not always be available to you.
Lastly, Ezugi loves offering live blackjack with dealers speaking various languages. These include Farsi, Arabic, Turkish and quite a few others. So, if you speak one of those languages, Ezugi might be the choice for you.
Vivo Gaming
ViVo Gaming take the old school approach to live casino gaming, with a massive hall full of tables all playing at once. It gives a nice atmosphere but can be a bit busy for some players.
The streams are decent quality, but they don't have as many camera angles as the best developers.  ViVo's live dealers are often women in slightly more revealing outfits than at most live casinos. You might like that, you might not – we'll leave it up to you.
They offer roulette, blackjack and baccarat – as well as Craps.
This is, as far as we know, the only live casino version of this popular North American dice game. If you're an Kiwi fan of craps, you know where to go!
Pragmatic Play Live
A few years ago, Pragmatic Play hired some ex Evolution Gaming and NetEnt to help drastically upgrade their live casino offering. A couple of years later and it still looks fantastic.
Pragmatic Play have now nailed the basics of a great live casino. Crisp (4k!) streaming. Modern and well-lit studios. An intuitive and easy-to-use betting interface. Enthusiastic and professional hosts with great English.
The only thing they lack on is their range of games. Currently they've only got half a dozen roulette and blackjack tables, a couple of baccarat tables and a Super Sic Bo game.
These are all super-fun to play and worth checking out. However, Pragmatic need a bit more live casino variety before they hit the truly top tier.
What Games Are Offered With Live Dealers?
Live Blackjack
Aside from your standard five or seven-seater live blackjack tables, Kiwi players might also find:
Infinite Blackjack, with unlimited players on one hand
Party blackjack, with low bet limits and chatty studio hosts
VIP Blackjack with high bet limits and single player tables
Quantum blackjack with bonus multipliers
Free bet blackjack – with free bets
And that's just a few of the blackjack types on offer. NZ fans of this classic casino card game will be well served at any online casino we recommend.
Live Roulette
Live roulette is the second most popular live casino game after blackjack. So, you can also see a lot of different roulette variants at a great online casino – including:
Quantum or Lightning roulette, with massive multiplier bonuses
Double ball roulette
Automatic live roulette
Live-streamed roulette from physical casino floors around the globe
Age of Gods roulette, themed around Playtech's popular pokies series
Roulette has been a popular casino game now for hundreds of years, and it shows no signs of slowing down. There's never been a better time to try out this classic game in a live dealer format.
Live Baccarat
Baccarat may not be too well known in New Zealand, but it is a popular card game in Europe and Asia. It's similar to Blackjack, except only one hand is played against the "banker".
Players bet on whether the hand will be a win, loss or tie.
It's also notable because the banker uses a special paddle board to pick the cards up after each round, which is pretty cool.
As a big game in Europe, you can expect to see a few baccarat tables at any Aus-facing online casino. Sites that also cater to Asian players may have more baccarat titles from other developers.
Live Casino Poker
The new kid-on-the block, casino poker was only invented back in the early 90s. The live version came a decade or so later.
In live casino poker, players bet on the likelihood of a poker hand beating that of the dealer. If you're a big fan of poker, you probably want to play some true multiplayer poker instead.
But if you're just casually interested in poker or want to learn the different hand values in a more relaxed environment, a few hands of live casino poker might be just what you need.
Live Game Shows
The very first live casino interactive game show was Dream Catcher from Evolution Gaming. Featuring a giant real-life spinning wheel with prizes from 1-40x and a four multiplier segments, Dream Catcher ushered in an entirely new era for live casino gaming.
Since then Evolution, Playtech and others have released a host of high-production value titles in a similar style, including:
Age of Gods Roulette
Monopoly LIVE
Crazy Time
Lightning Dice
Quantum Blackjack
Spin a Win
Other Games
If you're not a fan of any of the above, or you just fancy a little change from your standard live casino games, then there are bunch of other niche titles out there too.
These include:
Sic Bo or Super Sic Bo
H-Lo Games
Themed games like Side Bet City or Football Studio
These aren't as wildly popular as blackjack or roulette but can offer some fun diversions. If you're into your football (or soccer) you might also enjoy the sport-themed hi-lo games provided by NetEnt, PlayTech and Evolution Gaming.
Live Dealer Tables & Games We Recommend
Monopoly Live
Monopoly LIVE is a big-budget live casino game show extravaganza from Evolution Gaming.
It is themed around one of the world's biggest board game franchises.
Monopoly LIVE features a giant wheel with a load of multipliers and Monopoly chance card segments.
The key draw though is the 2x and 4x roll segments which take players to a giant virtual Monopoly board, and players get that many rolls around it.
Bag yourself a double, and you can get another roll!
Get super lucky and hit chance card with a multiplier followed by a 4x rolls, for massive prizes of up to 10,000x or more.
Dream Catcher
Dream Catcher was Evolution's entrance into the game show niche and it completely revolutionize the industry once again.
The game has a simple concept with 1/2/5/10 and multipliers on a spinning wheel similar to the Wheel Of Fortune.
On top of that there are 2x and 7x multipliers. When landed, you get to spin the wheel another time and enhance the payout potential drastically.
Mega Ball
One of our favourite games from Evolution's latest crop, Mega Ball is a fast-paced combination of a lottery and bingo game.
Players buy cards, costing from $NZD0.10 up to $NZD0.50 each. These will have 25 random numbers on them in a 5×5 grid.
Balls are then drawn from a giant lottery style machine, and players gradually fill up their cards. For each completed line, you'll get a small payout.
However, the big pay-outs come when you get 3 or more completed lines on any individual card. These pay 50x your per card bet or more.
At the end of the round a mega ball is drawn, which gives 5x to 100x multiplier.
Hit one of those mega balls on one (or more) of your lines and you could be in for a massive payout.
The ultimate prize is if you completely fill one card with six lines and then get a 100x multiplier.
This in incredibly unlikely, in the realm of winning a pokies jackpot odds, but if it does happen you can get 100,000 times your initial bet.
Quantum Blackjack
Playtech's answer to Evolution's Lightning series of live casino titles, Quantum Blackjack adds multiplier bonus cards and a unique studio theme to the standard live blackjack format.
First off, this is an unlimited title. That means all players play on one hand, with different cards pushed through a chute on the table and virtually replicated on your screen.
This system lets you can do that risky hit when everyone else is standing, or stand if you get the feeling everyone else is going to go bust.
The main attraction of unlimited games though, is you'll never have to wait for a seat.
On top of that, you'll get the cool custom-built Quantum studio with spacey sci-fi decor and effects – plus the all important Quantum multipliers.
Each blackjack round, one to three cards from the deck will be selected as Quantum cards.
Draw them, and win the hand, and you'll get up to 100x your usual winning score for that hand. Easy!
The base payouts are slightly decreased to pay for the multiplier effect, but it won't be noticeable for anyone but hardcore blackjack fans.
Crazy Time
Another spinning wheel game at its core, Crazy Time is Evolution Gaming's biggest and craziest game show title yet.
Not only does it have the spinning wheel of prizes, but each of the four bonus rounds has its own special part of the live studio.
From coin flips, to virtual shooting galleries or tumbling coins – this game is a riot of colour and special prizes.
Once again, there are multipliers added to random scores on the wheel each round.
Hit a 50x on a Crazy Time bonus round for the potentially massive prizes of 10,000 x or more!
Live Casinos With Bitcoin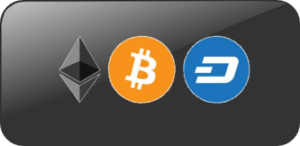 Online casinos that allow deposits in Bitcoin or other Cryptocurrencies, are the destination of choice for many Kiwi online gamblers in the modern market.
Some payment methods have been blocked or dropped from the NZ market in the past few years.
However, it's impossible that Bitcoin will suffer a similar fate.
This makes it an attractive proposition for Kiwi gamblers, on top of its super-security and speed.
Most of the time, casinos that accept Bitcoin or other crpytos will just convert it into $NZD or USD$ for casino play.
That makes it super-simple to setup and play, even if you have no prior knowledge of cryptocurrency rates.
However, for those who are really into the scene – you can certainly find some Kiwi online casinos that let you play directly in BTC or other crypto coins.
We'll always point sites like that out to you when we see them. See our Crypto page for more details!
Dedicated Live Casino Studios
Another live casino innovation first pioneered by Evolution Gaming, is dedicated studios.
Casinos will pay live casino developers for custom studios in the developers' site.
They'll usually play the same as your standard live blackjack or roulette, but they'll be completely decked out in custom branding.
From the hosts' outfits, to the music and the décor of the tables and the background – everything will mimic the overall branding of whatever casino you're playing at.
Sadly though, due to the state of the NZ market right now, you're not likely to find a casino that has invested in a dedicated table for Kiwi players.
If we find one though, we will definitely let you know about it in our casino review!