?? Live Dealer Blackjack in New Zealand
Blackjack is one of the oldest and most popular casino games in the world. It is based on playing against the dealer, to be the closest to 21 without going over (or bust).
Blackjack has a low house edge and takes some skill to play, compared to the pure luck of pokies for example.
Live dealer blackjack is undoubtedly the best way for NZs to enjoy blackjack online in the modern market.
With real cards, a real live dealer to chat to and real money on the line – this is about as close as you can get to a casino floor experience without leaving your house.
Plus, there's plenty of variety to choose from too. From fast-paced Party Blackjack at low bets to super VIP tables at Bitcoin casinos, we can help you find the live online blackjack casino and table that suits the way you play.
? Our Favourite Live Blackjack Sites
Casino
Bonus Info
Pros/Cons
Visit Casino
❓What Does a Perfect Live Blackjack Casino Site Look Like?
Below you'll find the core pillars that make up a great live blackjack site for NZ players.
Variety of Live Blackjack Suppliers
The number one live blackjack supplier today is certainly Europe's Evolution Gaming.
However, since blackjack is so popular, there's a lot of competition in this one game.
Every live casino developer has put a focus on getting blackjack right.
Nearly all of them have come up with their own twists on the classic format, whether that's tipping the dealer, unique side bets or even bonus multipliers.
There's a whole world of different live blackjack games out there.
Therefore, the best live casinos for Kiwi players will have a range of blackjack tables from multiple developers such as Evolution, Pragmatic Play, NetEnt or Ezugi.
Fast Withdrawals
If you go on a hot streak or hit lucky on a big side bet, you want to know you can cash out as soon as possible.
How quickly you can get your winnings depends on your casino. Any NZ-facing site we recommend will aim to process your withdrawals in 24-hours or less. Anything more than 48 hours is considered slow.
From there, it depends on your payment method. VISAs and other cards can take up to 3-5 days.
The best casinos will offer something like Bitcoin, Poli and NeoSurf so that can get you any winnings in short order.
Bonuses and Promotions for Live Blackjack
Sadly, you won't find too many live blackjack suitable welcome bonuses.
Casinos know you're more likely to make consistent small wins playing blackjack, than almost any other casino game.
That's just how it is.
However live blackjack specific bonuses do exist, and we'll always point them out to you.
You might think promotions, on the other hand, are a similar thing.
Not quite!
Promotions are in game tournaments or mechanics, instead of cash bonuses. These include cashback offers, bonus cards in the blackjack deck and much more.
With the Kiwi gambling market's uncertain status, collaboration between casinos and live game developers isn't as common as the rest of the world.
But, you do see it and we'll always rate a casino that goes the extra mile for live blackjack fans – no matter where they hail from.
Crypto Friendly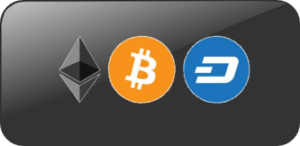 In today's market, NZ casino customers sadly won't get access to quite a few of the quickest and most popular e-wallets.
However, one simple alternative is Bitcoin or other cryptocurrencies. Many of the top online casinos that serve Kiwi players will allow you to deposit using this super-fast and secure payment method.
Some Bitcoin focused casinos will even let you gamble in fractions of 1 BTC.
However, because 1BTC has such a high AU$ conversion rate, these are more suited to high-rolling players.
? How Are Live Dealer Blackjack Tables Different?
Not all live blackjack tables and games are created equal. Write a short intro here for that that will continue into the columns.
House Edge & Drawing Rules
Broadly speaking there are two types of core rules for live online blackjack tables – American and European.
The standard RTP for both is 99.5%. This will increase and decrease depending on a few other key rules.
American tables let the dealer peek their hole card for a blackjack, if their first card is an ace. This can potentially end the round before you any more cards are dealt.
European tables play in the same way, but don't let the dealer peek.
Sometimes you can even get insurance if the dealer pulls an Ace first.
This means you'll get half of your bet back if the dealer does in fact have blackjack when they turn their hole card over.
Other changes that can affect the house edge include:
When you can double down
When you can surrender
Number of decks in the shoe
Where the dealer must stand (take no more cards)
Playing Interface
Not all live blackjack tables are equal.
The tables from the top live casino developers, like Evolution Gaming, NetEnt or Pragmatic Play are incredibly easy and intuitive to operate.
All the buttons and large and simply communicate what they do.
Other options, like changing tables or looking at the hand history will also be obvious and open unobtrusively over the screen.
Some other developers aren't quite as smooth with their interfaces.
However, live casino blackjack is never difficult to play even at the less-polished tables out there.
Stream Quality
Most live casino developers will offer 720p HD to NZ players as standard, depending on your connection.
The top tier suppliers like Evolution Gaming, Playtech or Pragmatic Play will have either 1080p or 4K streams to make the most of the very latest ultra-high-def screens.
Live Dealers
When it comes to the live dealers, it depends what you want from the experience.
Some developers will deliberately hire women only, without looking for the highest levels of professionalism or level of English.
Most though, have a mix of ladies and guys all of whom speak good English and are professional hosts.
With developers like Evolution you can even choose the kind of dealer you want.
Hit up Party Blackjack for fast-paced action with extremely chatty hosts.
Or, pick a super-serious Salon Prive ultra VIP table for some serene blackjack action where you can focus on your plays.
Mobile Playing Experience
Blackjack is quick and easy game to play on the go. As such, we know you want a good mobile experience – so you can fit a few hands in while waiting for the tram or chilling with a few tinnies at your mates.
The best developers, like Evolution Gaming, will have made sure everything is tightly optimised for mobile play.
From the betting interface, to the lobby menus to the screen size and much more.
Evolution and NetEnt for example, both automatically lower your stream quality if the connection strength dips – as often happens on mobile.
Other companies don't quite hit these perfect mobile play notes, but nearly all live blackjack titles we review can be played quite easily  by Kiwis on mobile.
Sidebets
There's loads of possible sidebets for blackjack. These let you bet on the potential outcomes of the hand in other ways than just a blackjack or beating the dealer to 21. For example:
21+3 bets pay out if a poker-hand is formed, with higher prizes for rarer hands
Bust It bets pay out if the dealer goes over 21, with bigger prizes for more cards in the final hand
Pairs (or Perfect Pairs) pay out for matching cards, with matching suits and numbers paying the most
Hot 7s, which pays out for two or more 7s
There are many more than that as well, with developers always coming out with more cool side bets that innovate on the standard blackjack gameplay.
Some of these can pay up to 500x or more, which makes them a decent addition to the main game.
Our Favourite Live Blackjack Tables
These tables stand out by offering a little bit more than a generic playing experience.
Infinite Blackjack
For many years, live casino developers had a blackjack shaped problem on their hands. It has been forever the most popular live casino game – but only a maximum of seven players can fit on per table.
This meant that developers had to make upwards of several dozen, blackjack tables to meet peak time demand. In Evolution Gaming's case they sometimes have nearly 100 active tables in blackjack alone.
Enter Infinite Blackjack, sometimes called Common Draw Blackjack. First pioneered by Playtech, this has now become standard across live casino developers.
Infinite Blackjack tables push everyone's real cards into a chute on the table, where they are digitally copied onto each player's screen.
This means a potentially infinite number of players can play on one table, meaning you'll never have to wait for a seat again. Easy!
Free Bet Blackjack
Who doesn't like Free Bets?
Where you could normally double down your bet in a blackjack game, Free Bet Blackjack from Evolution Gaming lets you do that – for free.
Pretty simple really.
This Infinite Blackjack variation has proved (predictably) very popular with Kiwis and people around the world, since it launched in 2019.
Quantum Blackjack
Evolution did Lightning Roulette back in 2018. It added massive multipliers and a custom-built studio with crazy effects to the standard Roulette Experience.
Playtech answered a couple of years later, with Quantum Blackjack.
Featuring a fantastic sci-fi theme and electric effects, it adds one to three multipliers to random cards in the deck each turn.
Pull one (or more) of those in a winning hand and you could see a win of up to 1000x or even bigger.
Speed Blackjack
Sick of waiting for that one player to decide they're going to stand on a 19? Speed Blackjack might be the game for you.
Speed blackjack lets every player make their decision instantly, without waiting for the turn order. If everyone does so then the next moves are made without waiting for the timer.
The round timer is also shorter on this game, so it might not be the best for new blackjack players.
But for veterans, who can make their choices quickly, Speed Blackjack tables are by far the most efficient way to play the game.
Party Blackjack
Featuring a minimum bet of just AU$0.10, Party Blackjack is for casual fans and those who like a bit of a party.
Developers tend to pick their most chatty and friendly hosts for these titles.
There's often music playing in the background, and often even two hosts who will banter with each other as well as the players in the chat.
These used to be standard games, but are now usually played with an Infinite Table.
Whilst it's not quite a bush doof party, if you enjoy a bit of socializing with your casino gaming – Party Blackjack might be the table for you.